ABOUT THE FAR END SURF HOUSE
Hi, my name is Artti.
Once upon a time I started my journey from Estonia, from where I wanted to travel without money to reach to the far end of Europe – Portugal. Many adventures later I learned to surf and worked in the surf industry as a surf instructor. Teaching people how to surf and showing them the magic of surfing became my passion.
I kept on traveling and surfing. Opening my own surf house would be a dream coming true, I thought. And then the far end surf house found me.
The villa is a perfect place for an international community to meet and to experience the joy of surfing. Sharing moments with others in nature, in the ocean makes me happy.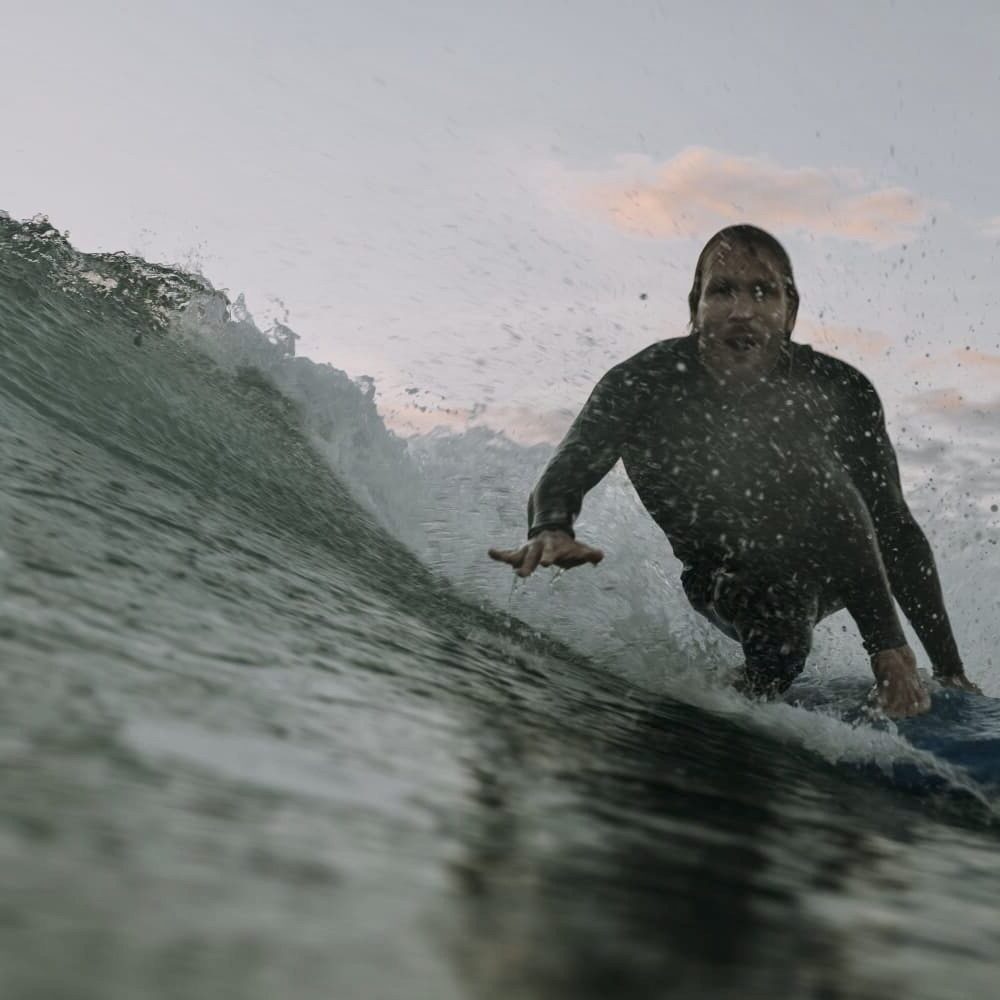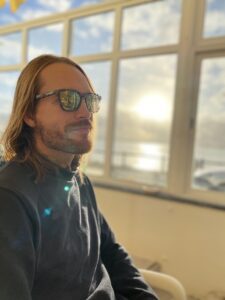 Artti
Head of the project and marketing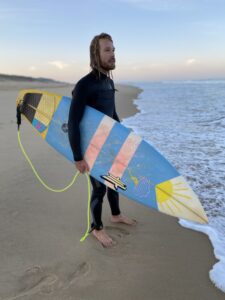 Artti
ISA Certified Surf Instructor, Head Surf Coach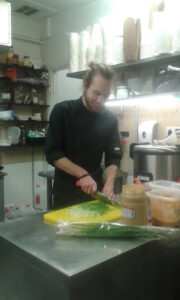 Artti
Cook, chef and
preparer of food delights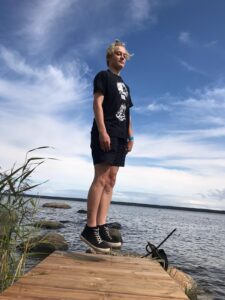 Sirelin
From a small town in Estonia exploring the wider world. First time out of the country learning and improving their surfing and seeing what the world can provide for a young soul.
Dani
Yoga Instructor from Cologne- sports, yoga and relaxation are essential parts of her life. She is inspired to share these elements personally and individually. She looks forward to switching off with you on the vacation, but also to enjoy activating Vinyasa lessons in the morning and relaxing Yin Yoga lessons in the evening.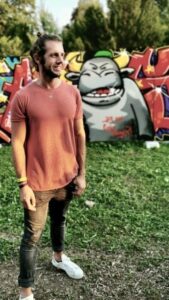 Sascha
A charming spraypainter and surfer from Switzerland
He is an artist creating his own handmade paintings and always fun to be around!