The Far End Surf House is all about food: it is included in your stay and we make sure it makes you happy. Of course it is important for a surfer to eat healthy and restore your energy that the ocean washed out of us. The community aspect of eating together is great too: people come together and talk. We provide delicious balanced meals for meat lovers, pescatarians, vegetarians, vegans and we are happy to meet your food restriction – let us know.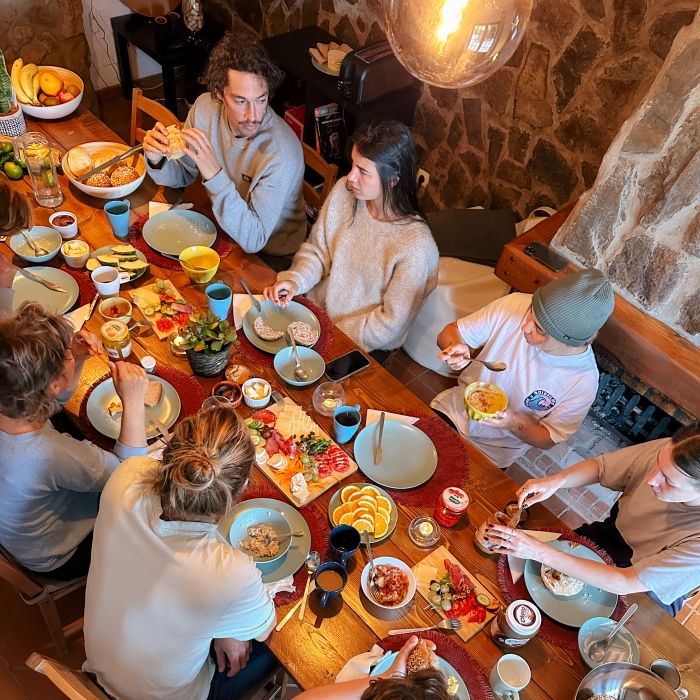 THE RICH BREAKFAST BUFFET
Rich daily breakfast buffet consisting of delicious and local products. Natural juices, fresh organic fruits from our fruit garden, various types of bread and cereals, vegetables, cakes, yogurts & jams. And the hero of the breakfast is either a warm oatmeal, porridge or polenta.
Prep it during breakfast and take it with you wherever you go. Our lunch sandwiches are fully customizable, so you can add your favorite toppings and make them just the way you like it! And don't forget we have fresh fruits, coffee, and tea available all day for our guests to enjoy.
Perfect way to stay energized and focused, so you can make the most of your day! 🌞🤙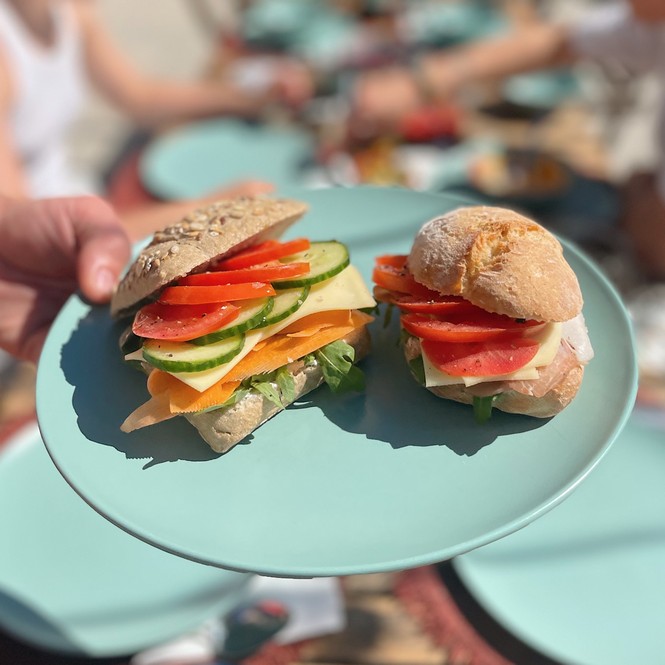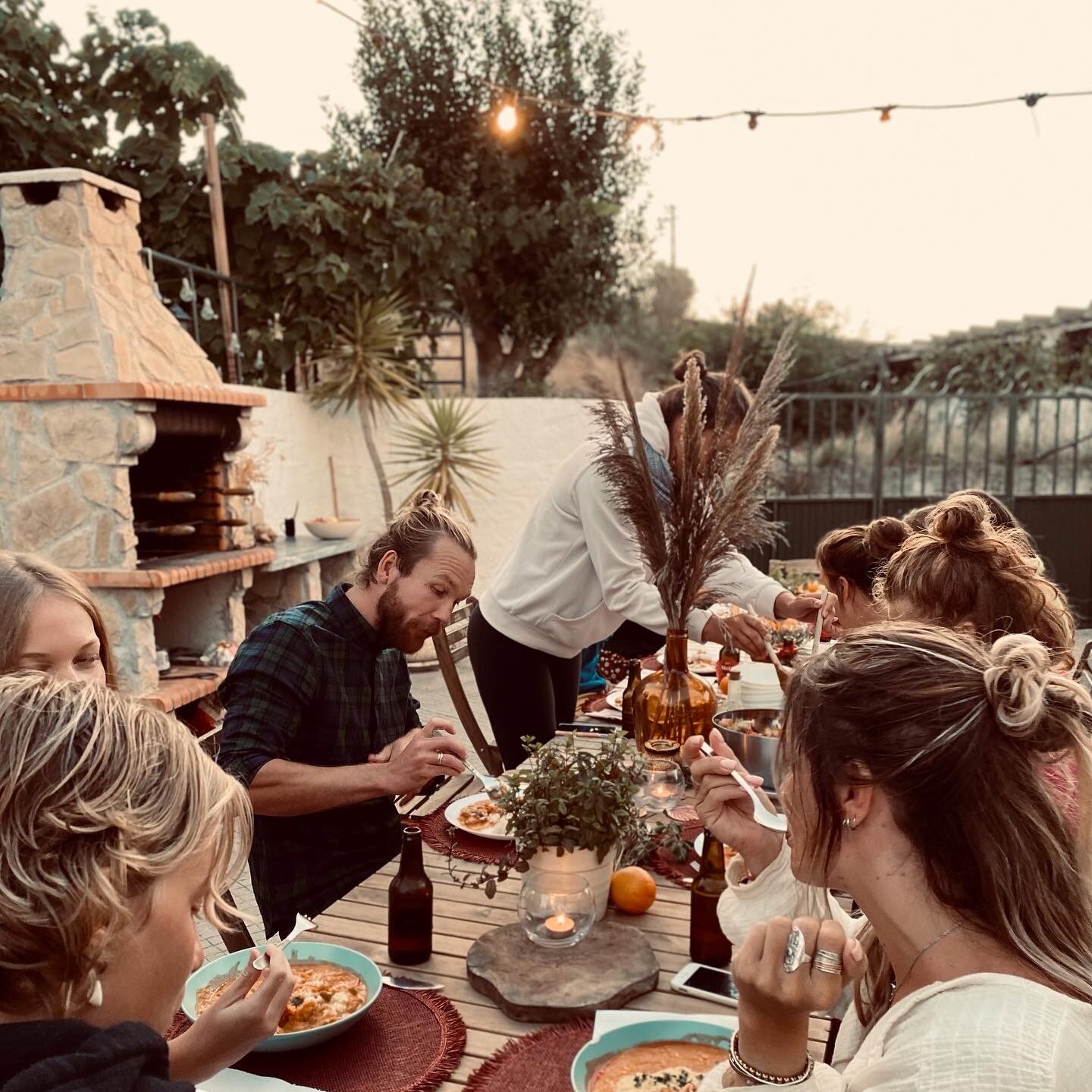 Five times a week healthy multi-course dinner is prepared for you. Allowing us all to sit together, drink wine and enjoy delicious food and share our thoughts about the day. Wednesdays and Saturdays are dinner free – allowing you to enjoy the local restaurants in the area.